Los Angeles Mayoral Candidate for 2017 - YJ Draiman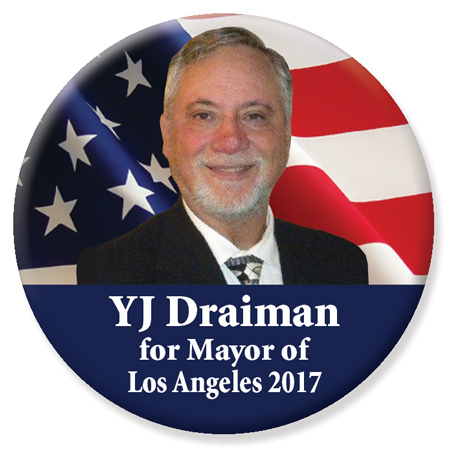 The current job down turn was badly handles from the beginning and the government's response to the crisis has, in some instances, made matters worse. The feds threw stimulus money at California which simultaneously cut its EDD staff precisely when the unemployed needed their help the most. Sacramento sent bailout money to local municipalities like Los Angeles, which used the money to save high paying government jobs only to subsequently eliminate those same jobs as part of the city's cost saving measures. The state and federal government layered on large amounts of unemployment benefits that made people out of work feel good but did nothing to help them get back to work. The benefits have now run out and the unemployment recipients have been thrust back into the ranks of job seekers with no new work skills and no new job prospects. We have spent trillions of dollars and have nothing to show for it. What we need is a disaster plan and disaster response, which requires identifying those in need of critical attention from those who need minimal retooling of skills to reenter the job market. Is the consortium of people and foundations that we wrote about the answer to our critical need? Who knows but if they don't address the critical steps needed to getting people back to work it will all be a waste of time.
Regardless of our own personal beliefs and values; we must join together and address this unemployment issue before our great nation is permanently damaged. This is perhaps due to the greed and pettiness of some of our leaders; but now is not the time to be pointing fingers. We have a duty to help our fellow citizens. It is easy to point out what is wrong; harder to develop and implement solutions to problems and issues.
I agree that working together in a spirit of cooperation and collaboration; we can address and resolve any challenge. I support and look forward to contributing and getting our country contributing solutions, ideas, approaches, and resources to our communities, our country and our world.
YJ Draiman
Draiman is charging ahead in the race for Mayor of LA 2017
December 19, 2012

"Draiman is gaining momentum against his rivals for Mayor of Los Angeles"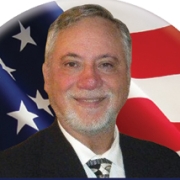 YJ Draiman for Mayor of Los Angeles 2017

Seventy-seven days remaining to the Los Angeles primary election of March 5, 2013. The Conservative candidate – who wants to make LA "The World Capital of Renewable-energy", The Independent contender, Yehuda YJ Draiman, is challenging LA's political machine and gaining strength with the message to the voters – "if you all vote, we can take back our city", we outnumber the special interests voters at least 8-2. It seems to be a very powerful and realistic slogan.

The current elected insider candidates for mayor by utilizing visible, powerful,
slight, innocuous but forceful sense – each of his three rivals insiders has
held office and set City Hall policy for more than 12 years, which explains how the insiders contributed to the city's desperate condition and financial
insolvency. This system will eventually bankrupt the city of LA – Draiman is
systematically breaking down the political machine that is holding Angelenos
hostage he is methodically breaking down their hold on LA city government.

Draiman has stated that they the insiders made the mess, which should disqualify them from running for any office, especially the mayors, while they are continuing on the road to bankrupt the city of LA. With that kind of record, no wonder Draiman's claims are not ignored.

Draiman is Different

As one of the two viable unelected candidates – Draiman is building a following that has no allegiance to any political party, when it comes to put the right person for the job of Mayor. Draiman states that as independent, his loyalty is to the people of Los Angeles and the City, therefore he is the right candidate at the right time, and given the chance, he can bring our city to economic and financial health.

In the past twenty months, Draiman with over 20 years of energy and utility
auditing experience contended that the opposition insiders have contributed to the economic and financial havoc in our city that is why they are not qualified for the office of Mayor. The insiders' record of accomplishment is littered with poor judgment, they voted for multitude of bills that are detrimental to our city's health. They have caused many of the problems that now ail Los Angeles.

The insiders, his opponents, have tried to enumerate their debatable
accomplishments in the past 12 years. They keep harping on those questionable accomplishments ignoring all their failures that caused our current disastrous condition.

Draiman has stated that the insiders' guidance and dubious accomplishments have brought our city to its knees.

Our city is on the verge of bankruptcy, a crumbling infrastructure, schools in
disarray, economy in shambles, businesses and people are leaving the city in
droves, a transportation system and traffic pattern that is highly inadequate
for Los Angeles, no transparency and above all the total loss of trust by
Angelenos.

You are the 12 years veterans of our city council contributed to the
catastrophic situation the city of Los Angeles is currently facing, that is what
Mr. Draiman is telling his better-known rivals.

Projecting His Image

Draiman's repeated charges that insiders' past poor performance if not negligent performance, is the crux of our city's problems. Draiman has shown his understanding and devotion to the challenge at hand, which is to start changing the direction our city, is currently heading.


Draiman's approach is primarily tackling the economy and jobs, he states that
addressing these problems as top priority will reduce or resolve some of the
other issues. He would initiate a program for Made in America products. This
would require certain tax benefits to the manufacturer of products or other new businesses in Los Angeles. Any unemployed person, who returns to the workforce, reduces the dependency for financial and social support by the government. Thus it turns the worker into a revenue generator for the government, while the employee's earning are spent on goods and services, which boosts the economy further.

Draiman asserts that the city of Los Angeles must make it easy for businesses to thrive. This will create employment and increase revenues to the government and it will create the multiplier effect.


Draiman claims that by increasing the bureaucracy taxes and fees, it depresses the economy, reduces business development, which in turn reduces consumer spending and as a result reduces revenues to the government.

Draiman is supposed to have been a long shot in a field dominated by three City Hall elected officials with name recognition. City Councilman Eric Garcetti, the most favorite for his own so-called accomplishments. City Controller and former Councilperson Wendy Greuel, a close second choice or maybe first choice, and Councilperson Jan Perry, most likely the third on the list.

While Draiman is considerably behind the three leading contenders in the race in fundraising, many claim that such deficiency is hard to overcome. That is why he is not at the top of the list.

Unless those people occupying the seats at the mayoralty discussions, and unless his rivals are pretending to be concerned, ignoring Mr. Draiman could come to haunt them in the end.

We See a Pattern

Those who have witnessed the various mayoral candidates presentations – have noticed, a specific pattern:

Mr. Garcetti, keeps stating how he has authored..."

Ms. Greuel's performance is similar. Ms. Perry has somewhat of a milder
performance.

Mr. Draiman, has, continually addressed the critical issues with logical
solutions, which puts his opponents on notice that they must respond
accordingly.
Jobs and the Economy – solutions – YJ Draiman
r6
As Mayor of LA, how would I create jobs? We have a tremendous amount of natural resources here in Los Angeles, which we need to develop. To put it succinctly, "You can not drill for American oil and natural gas in China, Saudi Arabia or anyplace else other than America."
The more domestic energy we produce, renewable and non-renewable, the more domestic jobs we create. Moreover, jobs in the exploration and production of oil and natural gas pay more than twice the national average. At the same time, the domestic energy we produce will increase R&D in renewable energy sources, thus, increase efficiency.
Just look how far we have come in the development of renewable energy and energy efficiency in the past 10 years. I intend to accelerate that trend, and to take advantage of every resource possible in technology and funding. As I stated many times
;
"Those who control the energy supply control whole continents";
"Those who control the water sources control life".
Americans should demand products made in the USA. We can produce a better product with better quality at a competitive price. It is my intention to provide numerous incentives to retain businesses here in Los Angeles, and to offer those incentives to bring businesses back to Los Angeles.
Employment creates revenues and saves the government money and resources by taking the unemployed off the government subsidy and social services. It also creates the "multiplier affect", which is a snowball of economic growth.
One of my top priorities is to ensure that we continue to develop and promote renewable energy sources. Many in the natural gas industry believe the day when renewable energy dominates our energy landscape is far off. I disagree. With American ingenuity, innovation and determination, the dawn of renewable energy sources can be upon us now.
What I propose is a "do-it-all strategy" in which we focus not just on developing renewable energy, but also on the development of our abundant fossil fuels. While further technology and innovation in building construction would need to be developed, such need would also provide more jobs. More importantly, our reliance on over-priced outside energy would be decreased resulting in positive economic growth.
I would promote the design of a thermal solar system that provides energy, heat and hot water. In addition, I would initiate a new and advanced fuel technology for vehicles such as hydrogen, natural gas and ultra-capacitors for energy storage. Los Angeles wastes an enormous amount of energy and work hours due to traffic congestion. I plan on an expedient advancement of our public transit system and devise systems to reduce traffic congestion.
In urban areas: roads, sidewalks, buildings and other structures prevent rainwater from being absorbed in the ground and replenishing the aquifers. It is time for us to compensate for that loss by collecting the rain runoff into retaining ponds. We need to implement the use of rainwater harvesting, gray water technology, collecting the billions of gallons of rain runoff into retaining ponds, desalinization projects powered totally by renewable energy (solar and wind combo systems) and other methods of conserving natural resources. As such, we would make existing renewable systems more cost effective and more efficient.
The result of my programs would be the increase of jobs, the decrease of energy and operating costs, and a reduction of our reliance on foreign oil. That in turn would result in decreasing the deficit and creating permanent jobs.
In short, the key to Los Angeles economic recovery is not an increase in taxes and fees. Rather, true long-term recovery will rely on the increase of efficiency and productivity; the reduction of bureaucracy; and the promotion of businesses and employment. All of which will instill confidence in our economy, generate greater revenues for the city of Los Angeles and other governmental entities.
American confidence in government is at an all time low. We no longer have the same level of faith in our institutions and leaders that we once had. Consequently, we are seeing a continued erosion of our outlook on the future. This outlook must change by initiating a massive and sound education program that produces innovation and technology.
We have an opportunity to jumpstart our economy, protect our environment and put our city on the path toward energy security through greater use of our domestic energy production such as natural gas. Our domestic energy production can serve as a foundation for our energy and economic independence. This path will enable us to develop the required innovation and production of other forms of energy sources.
To realize a course toward energy and economic security we must do what is necessary to instill confidence in the responsible development of our energy sources. We can use natural gas as a solid foundation on which to develop extensive R&D in renewable energy sources, and the efficient means to operate and maintain the mechanisms needed for such use.
Improving our educational system is the key to our economic survival. In a global, knowledge-driven economy, there is a direct correlation between engineering education and innovative progress. Our success or failure as a city will be measured by how well we do in providing the needed educational tools to promote innovation in all fields.
Leadership is not a birthright. Despite what many Americans believe, our city does not possess an innate knack for greatness. Greatness must be worked for and won by each new generation. Right now that is not happening. However, we still have time. If we place the emphasis we should on education, research and innovation, we can lead the world in the decades to come. Nevertheless, the only way to ensure we remain great tomorrow is to increase our investment in science and engineering today. In addition, we must invest in trade schools to train our future workers in the new and old technology.
We have to learn how to balance the need of the people vs. the need to protect the environment. Any extreme to either side is not good.
In today's fast moving technologies, government as well as companies must learn to adjust and maneuver quickly to keep pace, or they will be out of business or incur deteriorating revenues and infrastructure. We must learn how stay competitive and resourceful to survive and thrive economically.
I submit: Leadership by example. I plan to cut waste, maximize productivity, reduce bureaucracy, increase efficiency and conservation in all city departments and assets, eliminate duplicating tasks and reward excellent performance and innovative methods of job performance. In addition, we have to use the Neighborhood Council's more effectively; they are the eyes and ears of all the communities in Los Angeles. These are hard economic times; we must all put our shoulder to the task.
We must put all our differences aside and work together in harmony for the good of the people and the city of Los Angeles. Your vote for me will be one more step in this positive direction and it will be a win for all the people in LA.
Will Angelenos fight to save LA? – YJ Draiman
LA's most immediate issues that voting Angelenos face, the spring of 2013 and the Mayoral and City Council races of Los Angeles are around the corner, and is already on the mind of Angelenos who wonder how or even if the mayoral contenders who wish to replace Antonio Villaraigosa are able and can keep the city out of Chapter 9 bankruptcy.
LA's current financial crisis bring about, the need to confront whether Chapter 9 bankruptcy, and/or the need of voters to say no to new City taxes and threaten a Chapter 9 bankruptcy in order to establish further and necessary charter reform, is a fundamental question that might be fair to proclaim as a legacy of the outgoing Villaraigosa mayoral tenure.
The six main mayoral contenders (insiders City Controller Wendy Greuel, City Councilmember Eric Garcetti, City Councilmember Jan Perry and the two outsiders; Prosecutor Kevin James and Energy specialist YJ Draiman) will all need to ask themselves whether they can truly keep Los Angeles out of Chapter 9 bankruptcy, or if they are willing and have the courage to confront it as a method of reversing the heretofore-irreversible operating problems in Los Angeles that have occurred during and even before Mayor Villaraigosa's terms as mayor.
Why would anyone with a sound mind elect any of the insiders; they have been in LA City Hall for over ten years and have brought the city of LA to its current crisis, they have failed the people, they do not deserve a chance to destroy our city further.
Angelenos have a chance to replace about seventy percent of the current elected officials at LA City Hall. Let us take advantage and elect a new breed of leaders with fresh ideas and no allegiance to the political machine or the special interests groups.
The mayoral contenders will need to explain how they can truly represent Angelenos homeowners, other residents and businesses while also pursuing closed-door sessions with intransigent public unions that currently exclude ordinary Angelenos.

They will need to answer those who want further charter reform that would empower, and not marginalize, neighborhood councils that best represent the grassroots leadership of LA neighborhoods.
And, of course, the mayoral contenders will have to explain their own solutions to job creation, business friendly attitude, transportation and infrastructure visions as well as how to take on the independent-but-interdependent LAUSD administration and teachers unions, and much more.
During elections, there are many words spoken that usually fail to produce action, and after elections the need to see action is by far more important than mere words. But the challenges and hopes, and the failures, established by the lackluster eight years of Mayor Antonio Villaraigosa cannot be ignored. The City of Los Angeles is now in its worst economic and financial condition since the 1930's.
Many people and businesses are leaving the city. The people of LA have lost their trust in the government and the various special interests groups that are milking the city
Los Angeles
needs a strong innovative leader who can unify the various factions in the city, and form a unified cohesive force to overcome the current crises and dissention. Every faction must be willing to compromise or we are doomed.
We must put all our differences aside and it is imperative that we all work together for the betterment of the city and its population. We have a saleable product; let us promote it, market it and sell it.
After all it is a government by the people for the people.
YJ Draiman for Mayor of LA
We must develop our hydrocarbon resources and allocate a 20 percent of the revenue for renewable energy and energy efficiency. This will turn the economy and provide thousands of jobs for the long term. Our economic prosperity depends on it. These jobs can not be performed overseas. It will also increase our energy independence and make the U.S. less reliant on foreign sources of energy.
One

free man defending his home is more powerful than ten hired soldiers
WWhen Elected as Mayor. It is my intent to rejuvenate the City of Los Angeles as a center of innovation and productivity, a city where we are rebuilding the manufacturing infrastructure. I plan to implement Energy & utility efficiency. We can produce goods and services at competitive prices aand better quality. We must make Los Angeles business friendly, reduce taxes, cut expenses, reduce bureaucracy, streamline regulations, inform all cicity departments that a new mandate is taking place and that is, it is the city department's job to cooperate and promote new businesses and help reretain existing businesses. All city Workers must increase productivity and efficiency.
Ewhach new business generates employment and revenues, which reduces the burden on the people of Los Angeles.
Itit will take the full cooperation of the people, businesses, unions and government to achieve this tremendous task.
"Llet us take back our city and make it Los Angeles governed by the people...
http://draimanformayor2013.com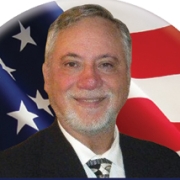 YJ YJ Draiman for Mayor of los angeles 2017